I promised you guys pics of the event I attended where I got to meet the creator of the Underworld franchise, Kevin Grevioux!
Here are the pics!!!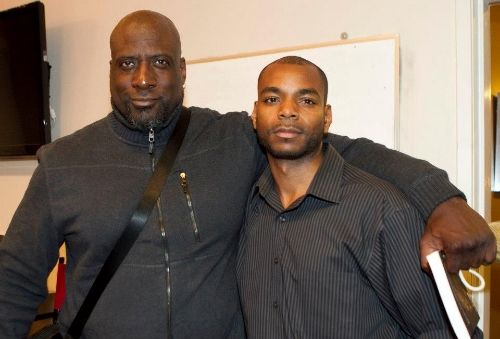 That's my buddy Ryan Isreal and Kevin Grevioux. Kevin's the really HUGE dude.

Kevin Grevioux creator of Underworld!

Pilar Alessandra author of The Coffee Break Screenwriter: Writing Your Script Ten Minutes at a Time
, Kevin Grevioux and Ryan Isreal

Pilar and Ryan

Bazingirl (aka ME!) talking to Kevin Grevioux

Me still adoringly talking to Kevin. Yes, he's gorgeous. And his voice is like sex on a stick.

Me, Angelic Chitwood, Kevin Grevioux and the awesome Erika Ellis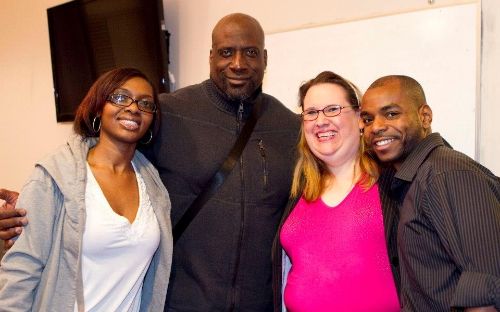 Angelic Chitwood, Kevin Grevioux, Me, Ryan Isreal (the awesome squad!)

Me cheezin' with the awesome Ryan Isreal!
There are TONS more, but those are the really awesome ones….in my opinion! 🙂
SUCH a nice guy, and such a GREAT Q&A!!!
Ryan Isreal Productions and the Los Angeles Film & TV Meetup Group present "From Graphic Novel to Feature Film" at On the Page Writers Studio, Sherman Oaks, California on March 14, 2013, with screenwriting teacher Pilar Alessandra and Underworld creator Kevin Grevioux. Photo Credit: SUSAN J. ROSE ©2013 Susan J. Rose Photography
Share and Enjoy