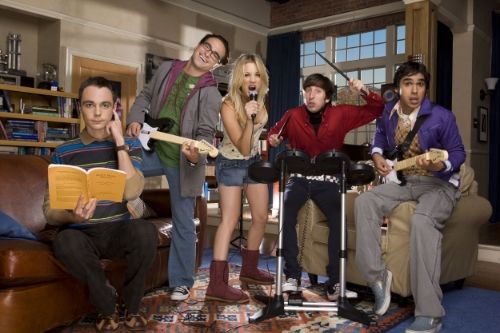 January 30, 2013 — Los Angeles, CA
What does a nerd turn to when their life hits the proverbial fan?
Well this nerd had a major life crisis recently. My mother, who is 74 disabled (she has rheumatoid arthritis and COPD [Chronic Obstructive Pulmonary Disorder]) and retired, was recently diagnosed with colon cancer. WHAT? Yes. On top of the destructive and degenerative nature of her autoimmune disorder, she ends up with cancer.
Now, I have been taking care of my mother for the last 6 years as her joints have been slowly eating themselves alive. I really do liken RA to internal zombies. They devour perfectly healthy joints because they think it's a foreign body. This is the most nerdy and simplistic way I can explain it without posting information from wikipedia and The Mayo Clinic.
On a Thursday we found out she had cancer. The next day she went into surgery to remove the tumor. They got it all, thank god, but the recovery has been a very long and tedious process.
Of course, the last thing I want to have happen is to loose my mom. I lost my father in 1995 when I was 19. I'm 37 now. So, it's been me and my brother and my mom since then. And yes, I know that she will pass away before I do, Cthulhu willing, but watching her go through this battle has been extremely hard on me. Both physically and emotionally.
So, not only did I turn to my wonderful network of friends who are mostly nerds, to be honest, I also turned to fandom.
I immersed myself in The Big Bang Theory. You look surprised. I was surprised. No, really. I'm not. I named my blog after Sheldon's tag line! Come on!
And thanks to syndication, I have been able to DVR so many episodes of Big Bang that when I came home from so many hours of sitting by mom's bedside, watching her struggle and be in pain, and drugged up I could loose myself in the daily trappings of four nerds and a cute girl who lives across the hall.
And as a nerd, I relate to these characters because I see elements of myself and my friends in these characters. I know people who have PhD's or are getting them. I have friends who are so into comic books they opened their own store.
Plus, Big Bang Theory is so smartly written and plays on all of my fandom happiness that it's really hard to not love it.
For me this show has become my emotional salvation, just as much as my friends and family have been. And to that, I say:
THANK YOU BIG BANG THEORY!
With love,
Bazingirl, Grand Master Blogger
Share and Enjoy